Our Advocacy work takes two different aspects; political and personal.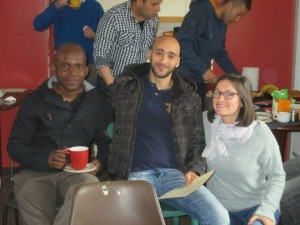 Our Personal Advocacy is centred on peoples need. Filling out forms and finding the right documents can be stressful and confusing at the best of times, let alone in a new country and often in a new language.
At TIRC we try to offer as much guidance and help as we can with settling in to Irish life. We can help with filling out forms and advice on how to navigate bureaucracy, such as getting a PPSN number, finding a house and finding work.
In this section we provide information on some common issues and questions. Any further information please contact us on 0667127918 or reception@tirc.ie
Our political advocacy attempts to positively influence the bureaucracy that service users have to navigate. We work towards raising awareness of important issues that affect new migrants and Asylum Seekers such as Direct Provision and the International Protection Bill.