Food Truck Supervisor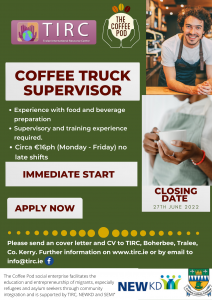 We are now seeking applications for a food truck supervisor for six month contract. Experience in training and hospitality is essential. Application by cover letter and CV before the 27th June 2022. Short listing and interviews will commence thereafter.
Food Truck Supervisor Job Description
Become a trainee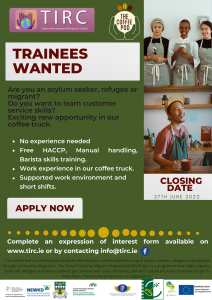 Are you interested in a career in hospitality?
Would you like to get free training and certification?
Courses include customer service, health and safety and barista training.
Expression of Interest
Interested?
Complete an Expression of interest and return before the 27th June 2022.