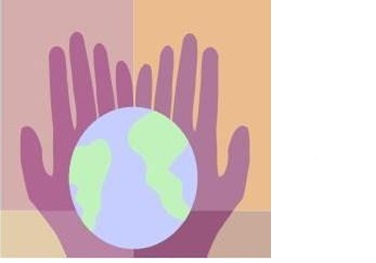 TIRC
Tralee International Resource Centre
Volunteer Advocacy Training Programme
"Towards a Voice"
At the Tralee International Resource Centre (TIRC) we have a vision to support integration between the local and international communities in Tralee
As part of that vision we are setting up a new Volunteer Advocacy Programme to support the ongoing work of TIRC.
The word advocacy comes from the Greek word 'ad vocare' which means 'towards a voice'. Through our Volunteer Advocacy Programme we hope to support asylum seekers, refugees and the broader immigrant community in Tralee to have a 'strong voice' and 'say' in their lives.
If you identify with our vision and would like give/volunteer your time, we will provide training and support to enable you to support others in our community. Our training will give you the confidence and skills (transferable skills) that will be useful in a range of life and career opportunities.
As a volunteer advocate you will receive training in:
·         Models of Advocacy

·         Principles of Advocacy

·         The role and Responsibilities of an Advocate

·         What Qualities does an Advocate need?

·         Appropriate Boundaries

·         Active Listening

·         Power and its Impacts

·         Equal Opportunities

·         Negotiation Skills

·         Confidentiality

·         Independence and Conflicts of Interest

·         Supervision and Support

·         Evaluation
The Training Programme will run on Wednesdays from 7.00-9.00pm from 19th April – 21st June 2017.
If you believe that you could contribute to the Volunteer Advocacy Training Programme, please apply using the attached application form Below . Please note that places are limited and shortlisting and interviews may apply.
Please return your completed form before 31st March 2017 to: Samuel Kiwanuka, Tralee International Resource Centre.
TIRC Advocacy Course Registration Form


                               13-14 St Patrick's Bungalows, Boherbee, Tralee. Tel: 066 7127918.                               
 Supported by NEWKD under the Social Inclusion and Community Activation Programme (SICAP) 2015-2017.